Recon Spraysense™
Sprayer Technology
Recon Spraysense™
Sprayer Technology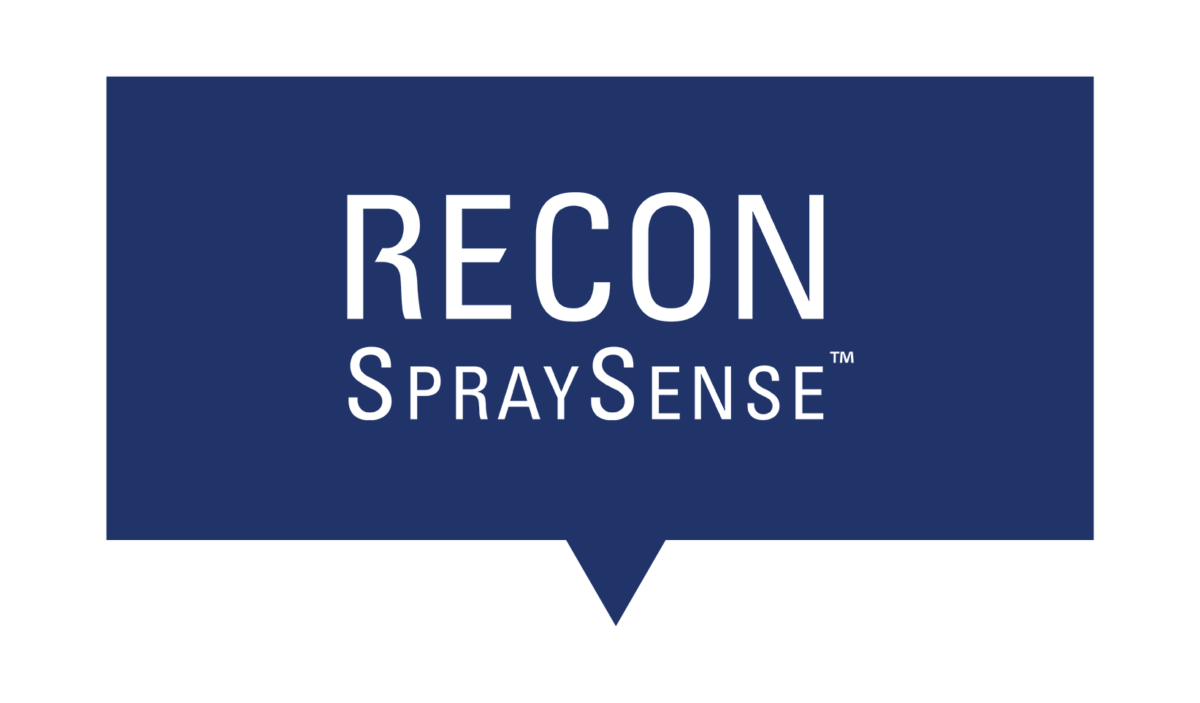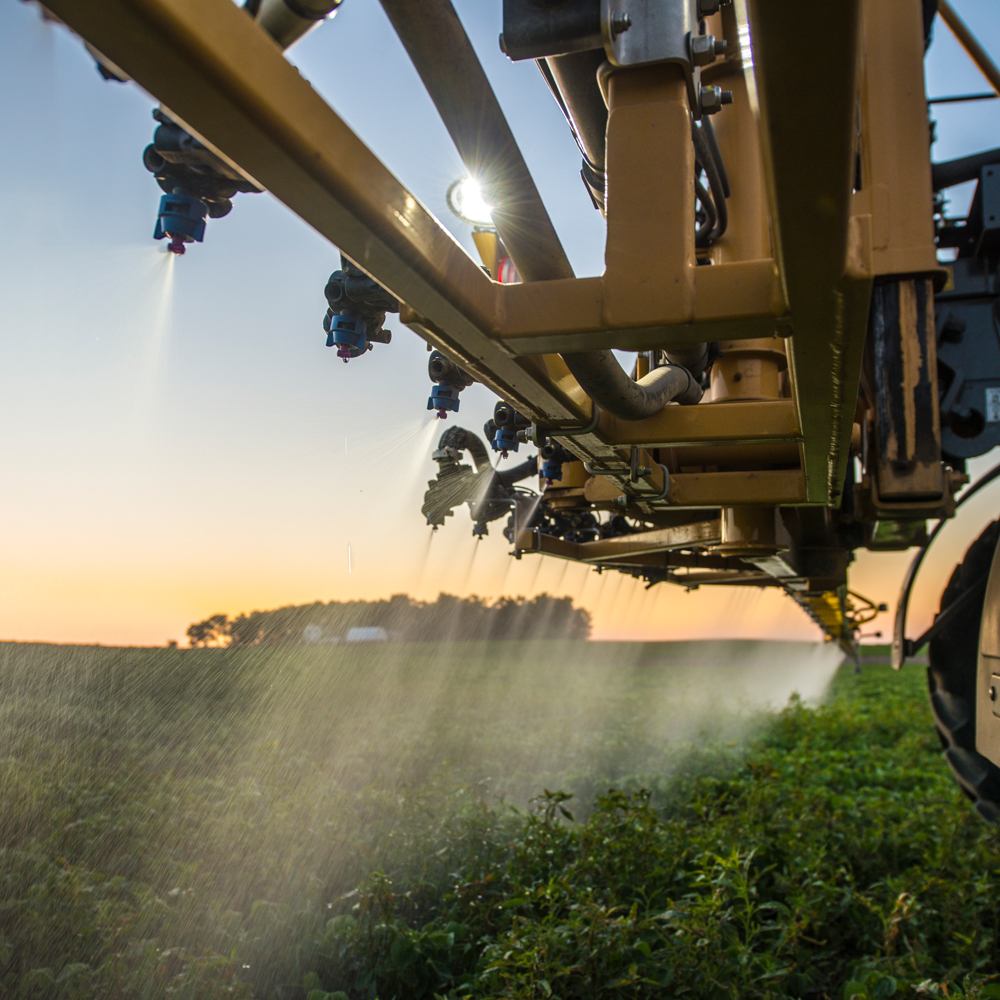 PREVENT WEED ESCAPES AND CHEMICAL DAMAGE
Maximize yield & profit by equipping your sprayer with innovative real-time nozzle tip monitoring.
Your sprayer is your most utilized piece of equipment, but you can't physically see nozzle issues, including variations in flow rate and pressure that cause major problems with spray quality and chemical efficacy. Without real-time analysis of each individual nozzle's pressure and flow, you can never have accurate spray quality. 
Current sprayers monitor flow and pressure over a boom where some nozzle tips can be partially blocked and others with expanded flow/worn nozzles, yet your monitor shows the "correct" GPA/flow. You can't physically see if individual nozzles are blocked.
The Impact of Not Spraying Accurately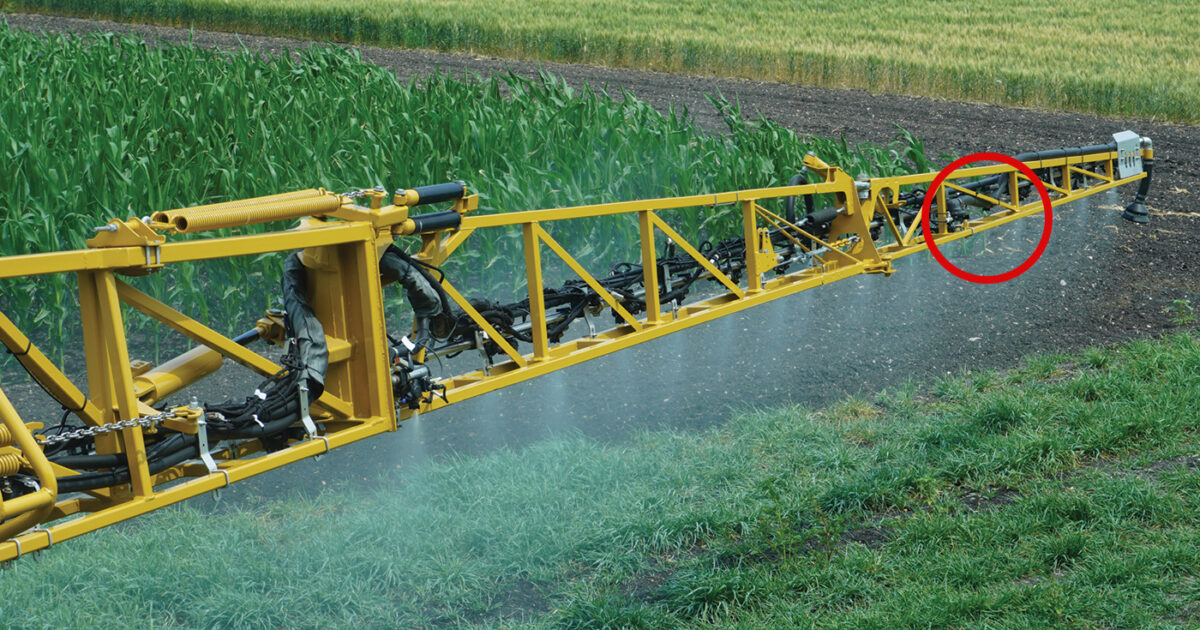 Visually identifying flow problems is incredibly difficult (especially from the cab.) See nozzle 5. Can you tell it has a major flow reduction?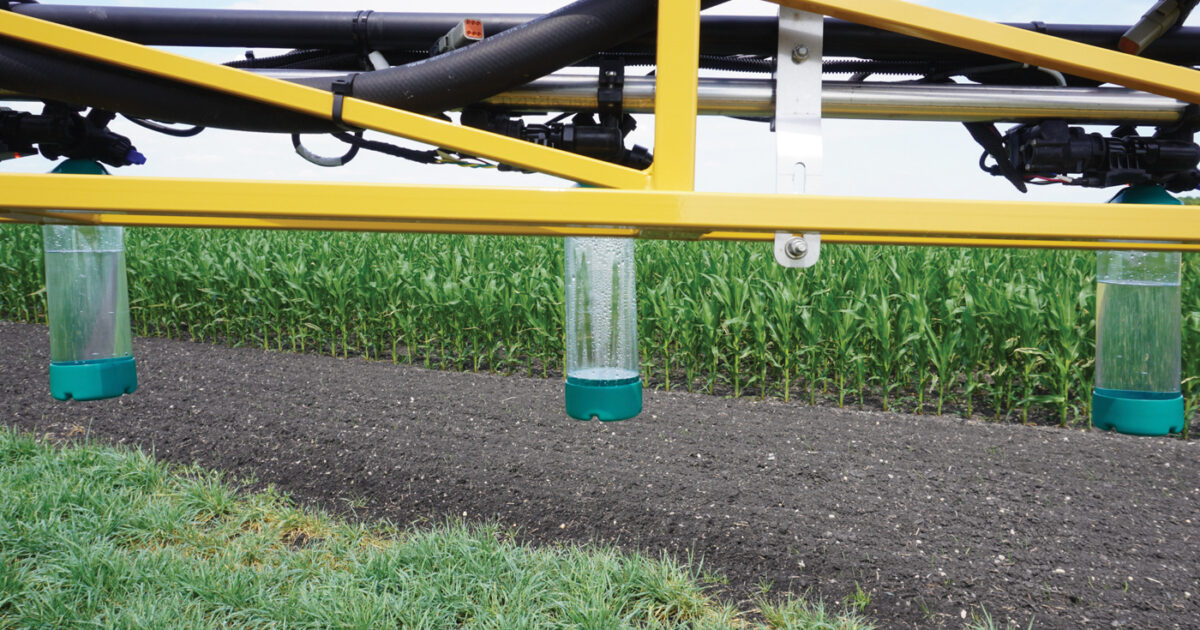 From the previous picture, would you believe nozzle 5 was 75% blocked? Here is the flow captured after 30 seconds with the middle container showing the reduced flow.
The result of the blocked nozzle is significant! Weed escapes will rob yield and cause problems for years to come. Faulty spray equipment is the problem.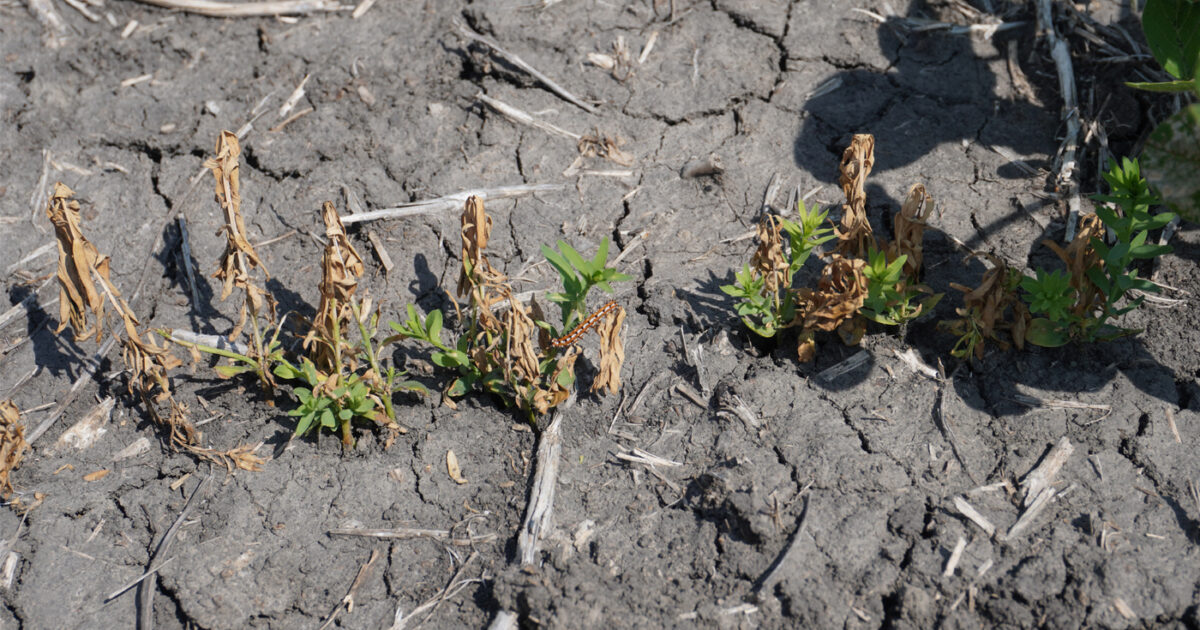 Weed escapes from blockages can foster chemical resistant weeds. Proper monitoring could have prevented these issues.
WHEN YOU DON'T SPRAY ACCURATELY AND HAVE BLOCKED NOZZLES YOU HAVE:
Lost yield
Weed escapes that rob yield and cause problems for years to come
Wasting chemical
Liability due to application error
Reapplication that could have been prevented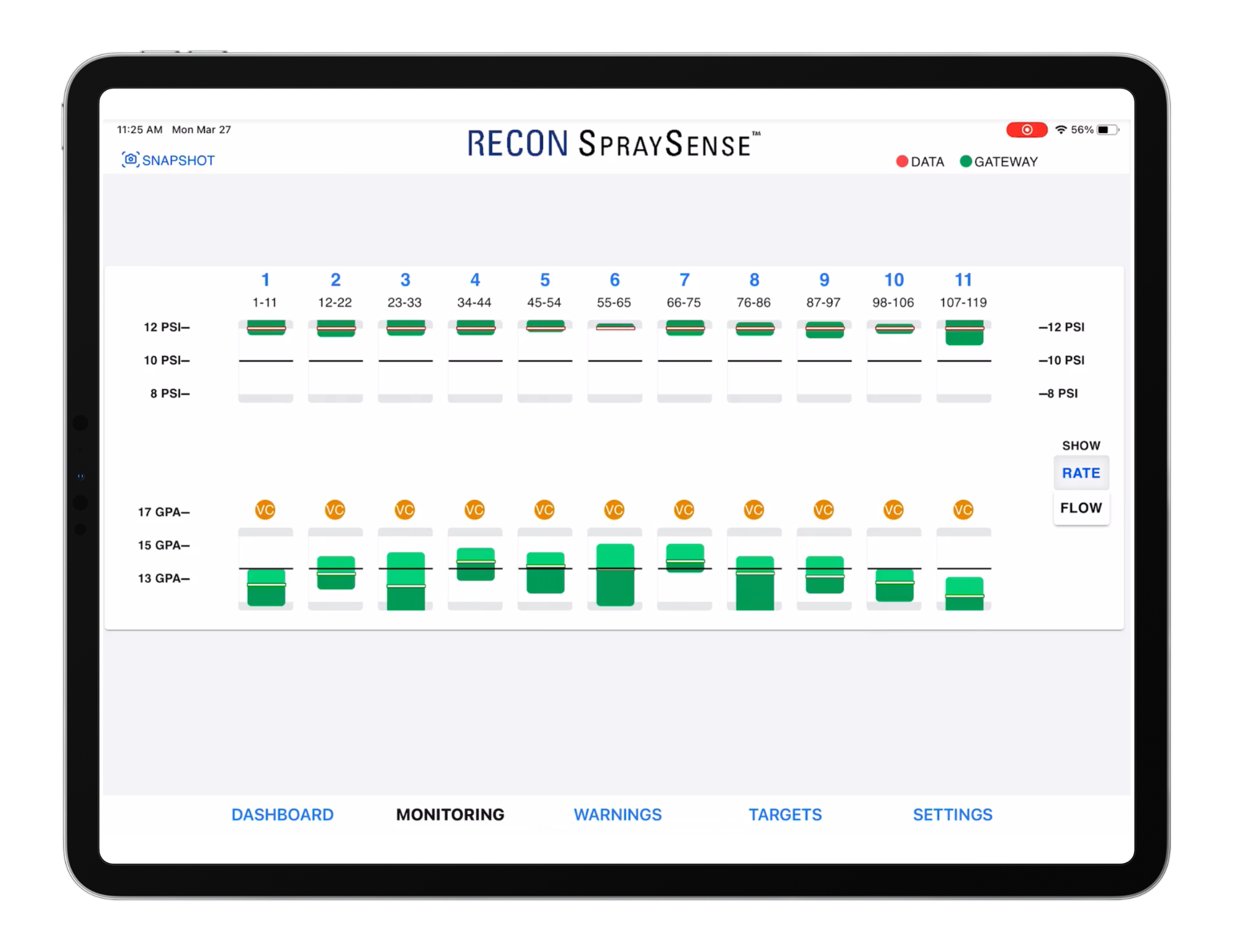 It's Time To Start Spraying On Target
Real-time individual nozzle tip monitoring is the only way to guarantee true spray quality.
Recon SpraySense™ is the industry's first real-time spray monitoring system designed to give farmers a nozzle-by-nozzle analysis of flow rate and pressure to improve spray quality and accuracy— preventing weed escapes, wasted chemicals, reapplications and yield loss.
Features
Compatible with Hypro, TeeJet, and Wilger.

LED included for problem indication and spray-pattern illumination in low-light conditions

Compatible with common check valves and electronic on/off valves (PWM support coming soon)

Easily adjustable alarm settings 

Flow rate displayed in GPM and GPA

Designed for use with self-propelled and pull-type sprayers

Connect to Intelligent Ag Hub App

Compatible with John Deere, AGCO, Case, and more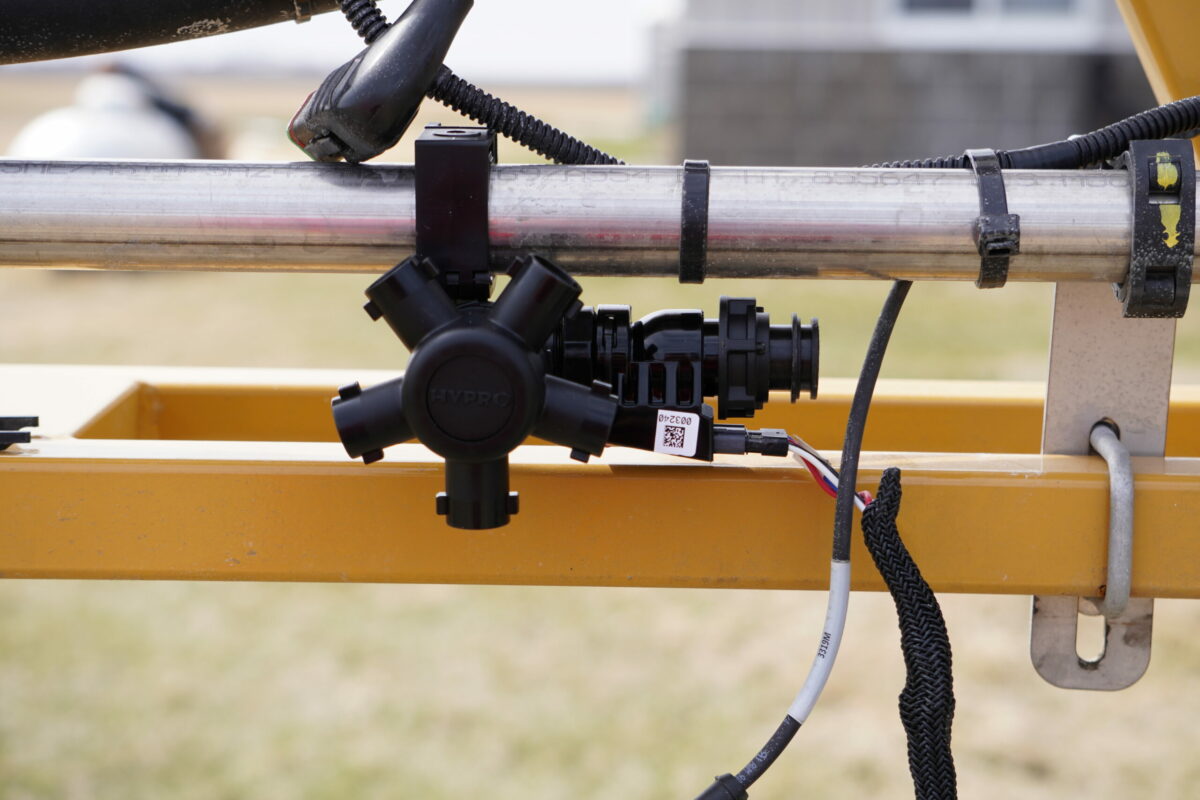 Benefits
Real-time individual nozzle tip monitoring of flow rate and pressure at every nozzle.

Detect and alert the operator of any spray problems with nozzle performance.

Easy to understand dashboard and nozzle-by-nozzle details view via iPad application.

Pre-loaded specifications for

thousands of nozzle tips

.

Easy to install and configure.

Improve the value of your existing equipment.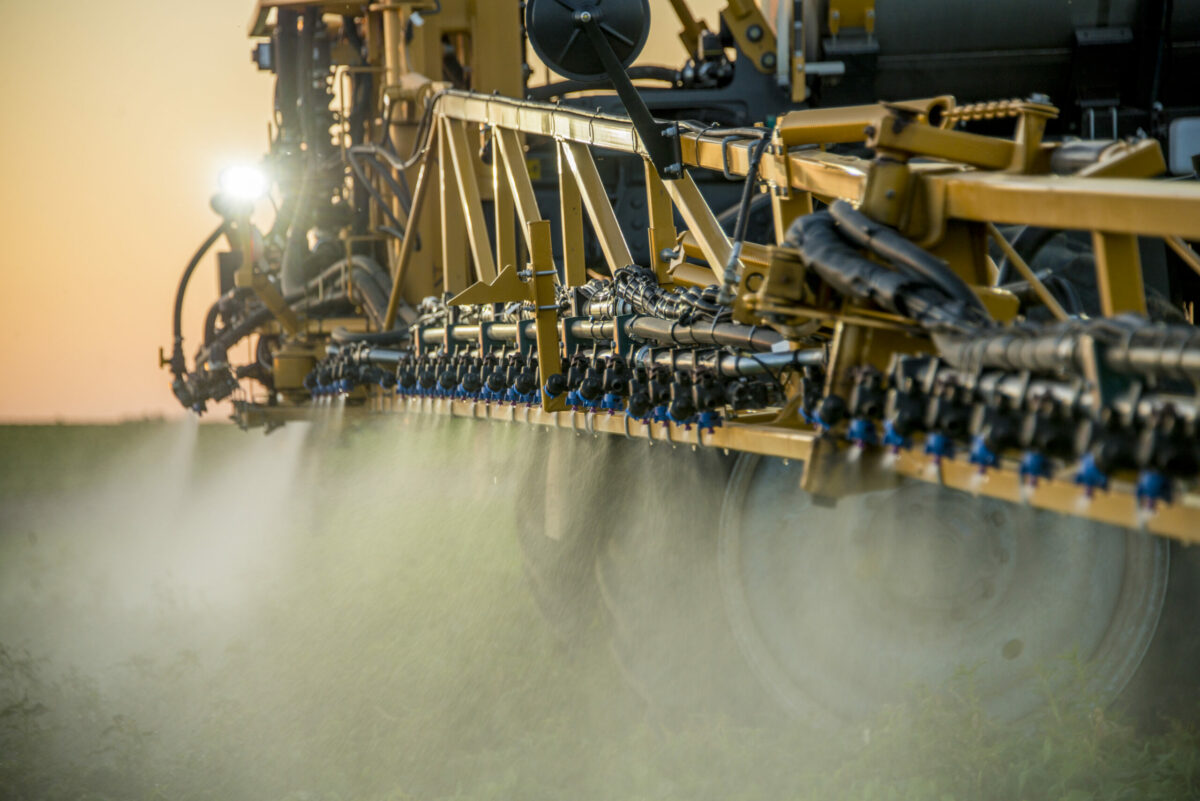 Testing
Completed over 5,000+ Hours and 80,000+ Acres of in lab and field testing
Accuracy +/- 5% of Pressure and Flow
Chemicals tested with:
Chemical Type
Acuron
Atonish
PowerMax
2-4D
Abundit Edge
AMS
Sonic
Authority First
Atrazine 4L
Callisto
Realm Q
Detonate Dicamba
Authority Supreme
Balance Flex
Buccaneer
Micro mix
Moly
Tide Callisto
Brawl
Engienia
Vaporguard
Clarity
Mesosate
NIS
Velocite Elite
Prequel
MAXIMIZE YOUR YIELD WITH RECON SPRAYSENSE ™
Spray Quality Plot Map
The Intelligent Ag Spray Quality Study aims to determine the impact of various spray nozzle problems that can occur during operation. We wanted to observe any impacts of product efficacy due to inaccurate flow conditions caused by a single nozzle on a boom with other properly functioning nozzles. Each trial area was sprayed in two passes with a different nozzle flow scenario represented. Each trial was replicated several times in random placements to reduce as many other variables as possible.
Spray Quality Test Video
In this video you will see the results of the "Spray Quality Study which included 6 crop types and up to 24 individual trials within each of those crop types to simulate different nozzle flow issues with different chemical types. Seemingly small problems can lead to big problems in the field. Watch the video to learn more!
LEARN MORE ABOUT RECON SPRAYSENSE™


At Intelligent Ag Solutions, what we do is in our name. We develop technologies to help you get the most out of your equipment. Smarter farming doesn't have to be complicated, and we're dedicated to producing innovative products that make it simple to maximize your profit margin.