Recon SpreadSense
®
Dry Fertilizer Application
Recon SpreadSense
®
Dry Fertilizer Application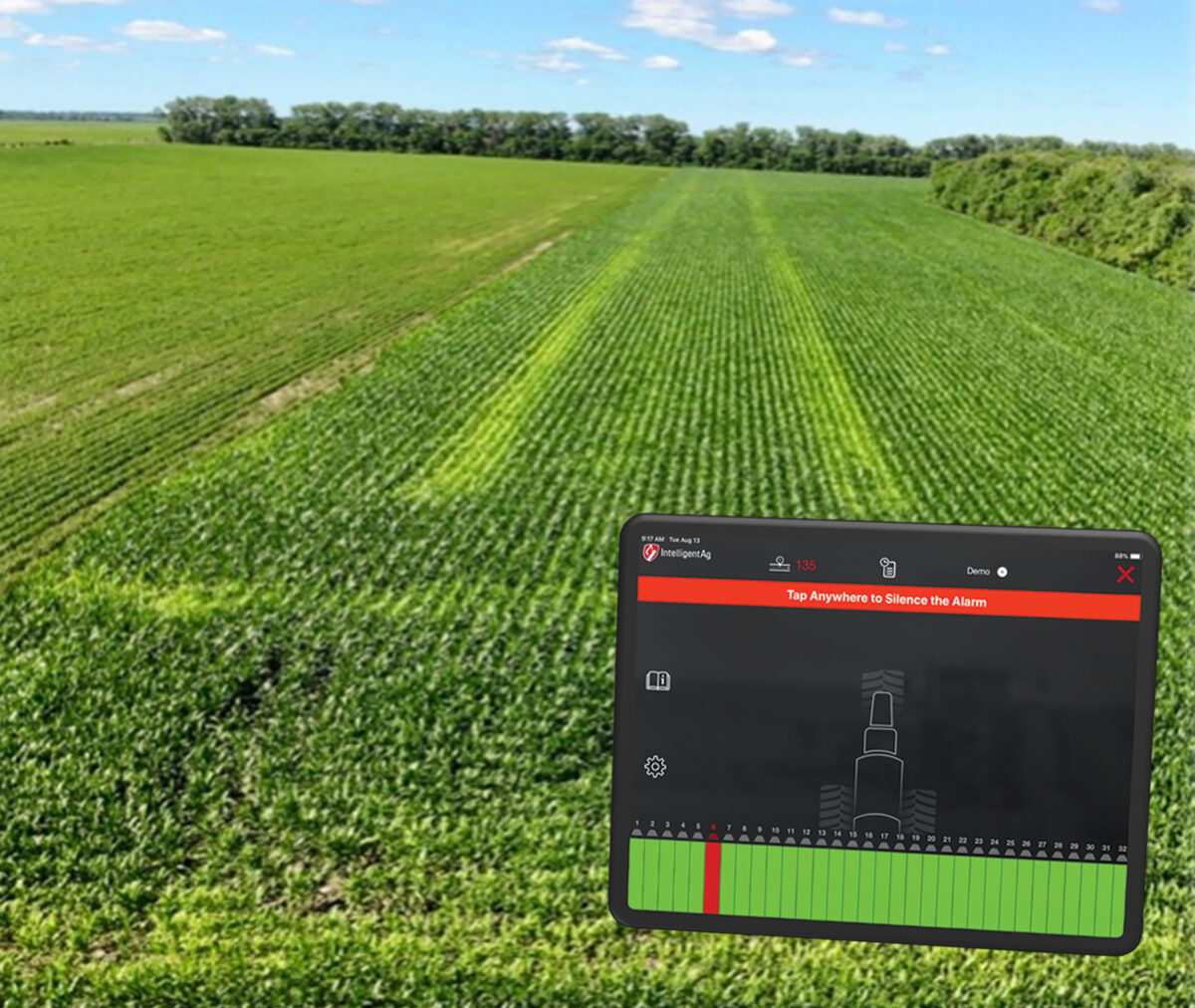 No streaks. less risk. 
higher yield.
Recon SpreadSense® is the industry's first blockage monitor for floaters designed to ensure accurate application and prevent re-application and claims. Utilizing the same acoustic technology developed for other Recon monitoring systems, Recon SpreadSense provides reliable real-time blockage detection.
Sound Investment - Calculate Your Savings
Eliminate misapplication claims and customer complaints with Recon SpreadSense. Our system costs pennies per acre and can save farmers thousands per field. Fertilizer misapplication resulting from one plugged tube (2 deflectors) on a broadcast boom over a 160-acre field can cost the farmer a lost revenue of $4,000 in corn, $3,000 in soybean, and $1,650 in wheat. Now that's a sound investment. 
*Based on a 70 ft boom and 50% yield reduction in areas of the field where fertilizer is misapplied.
Benefits
REDUCE OPERATOR STRESS
Ensure accurate distribution of products across your floater and increase your efficiency by not having to visually detect flow issues so you can improve the effectiveness of the applicator.
ELIMINATE MISAPPLICATION CLAIMS
A blocked run can cost thousands of dollars in insurance claims. Reduce the risk of misapplied product and customer complaints with reliable blockage monitoring.
TRUSTED TECHNOLOGY WITH PROVEN PERFORMANCE
Monitor machine performance to ensure optimal application. Identify other issues affecting your floater. With Recon SpreadSense you can measure individual deflector flow status and relative flow across the entire boom.
EASY TO INSTALL
The acoustic sensors are easy to install on the back of each deflector which doesn't cause any disruption to product flow.
How It Works
Our acoustic sensor technology provides reliable, real-time flow detection. The acoustic sensors are easy to install on the back of each deflector to listen for material flow and send sound pulses through auditory tubes, similar to a stethoscope. The data is collected by an Electronic Control Unit (ECU), which displays the information on an iPad® in the cab. If there's a blockage anywhere in the system, you'll know.
Machine Compatibility
Recon SpreadSense machine compatibility (more coming soon):
TerraGator® and RoGator® AirMax® Precision and Air Spreader systems
CASE IH with 810 Flex-Air™ systems
John Deere AB485   
Check out the Recon SpreadSense savings calculator to see how maximizing your profit margins can benefit your bottom line.
Hear what farmers are saying


At Intelligent Ag Solutions, what we do is in our name. We develop technologies to help you get the most out of your equipment. Smarter farming doesn't have to be complicated, and we're dedicated to producing innovative products that make it simple to maximize your profit margin.