Engage
®

SpreadControl
Dry Fertilizer Application
Engage
®

SpreadControl
Dry Fertilizer Application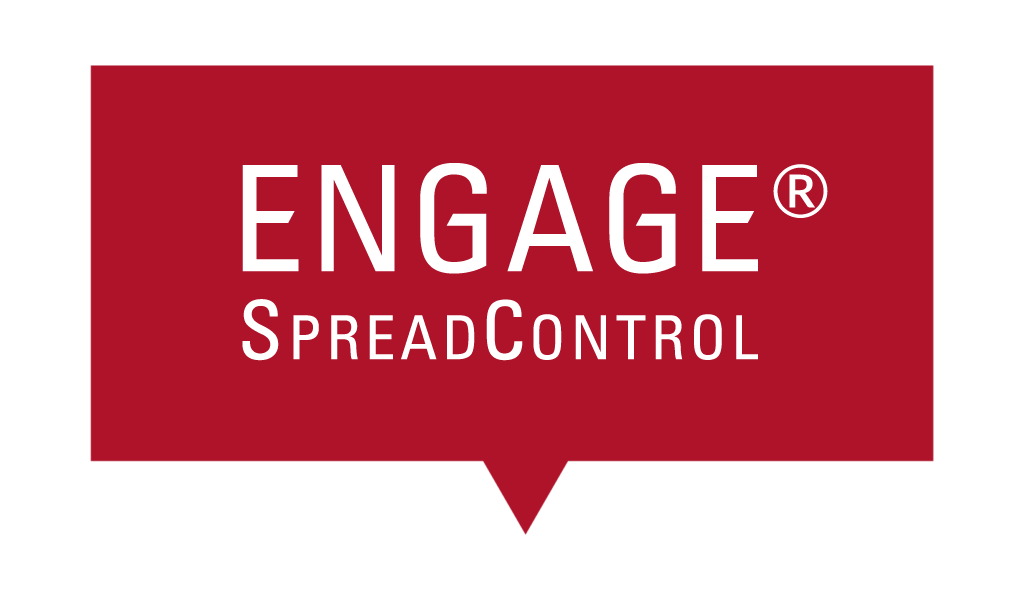 SECTION CONTROL FOR DRY FERTILIZER APPLICATORS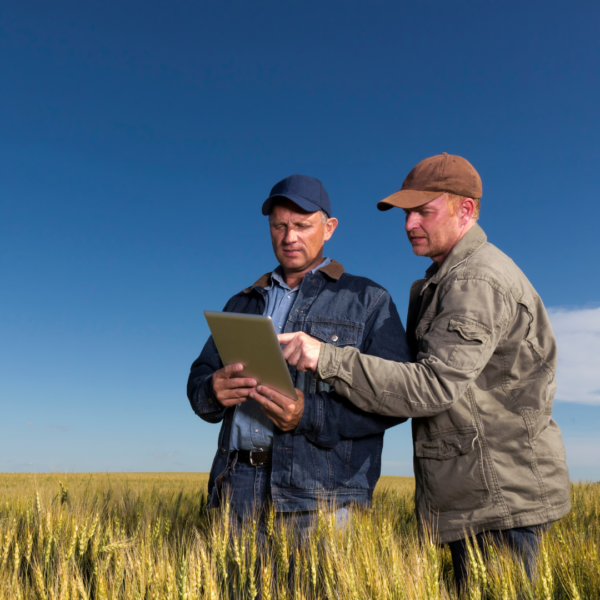 Shouldn't your fertilizer application have more precision too? Tractors can now steer themselves, seeds can be planted with 98%+ accuracy, prescription mapping allows for variable rate population and nutrient control, and section control and individual row-unit control allows for inputs to be precisely placed. Get advanced section control for your floater, and reduce the width of swath control from 35 feet to 17.5 feet. Double the number of sections you can control (from two to four sections).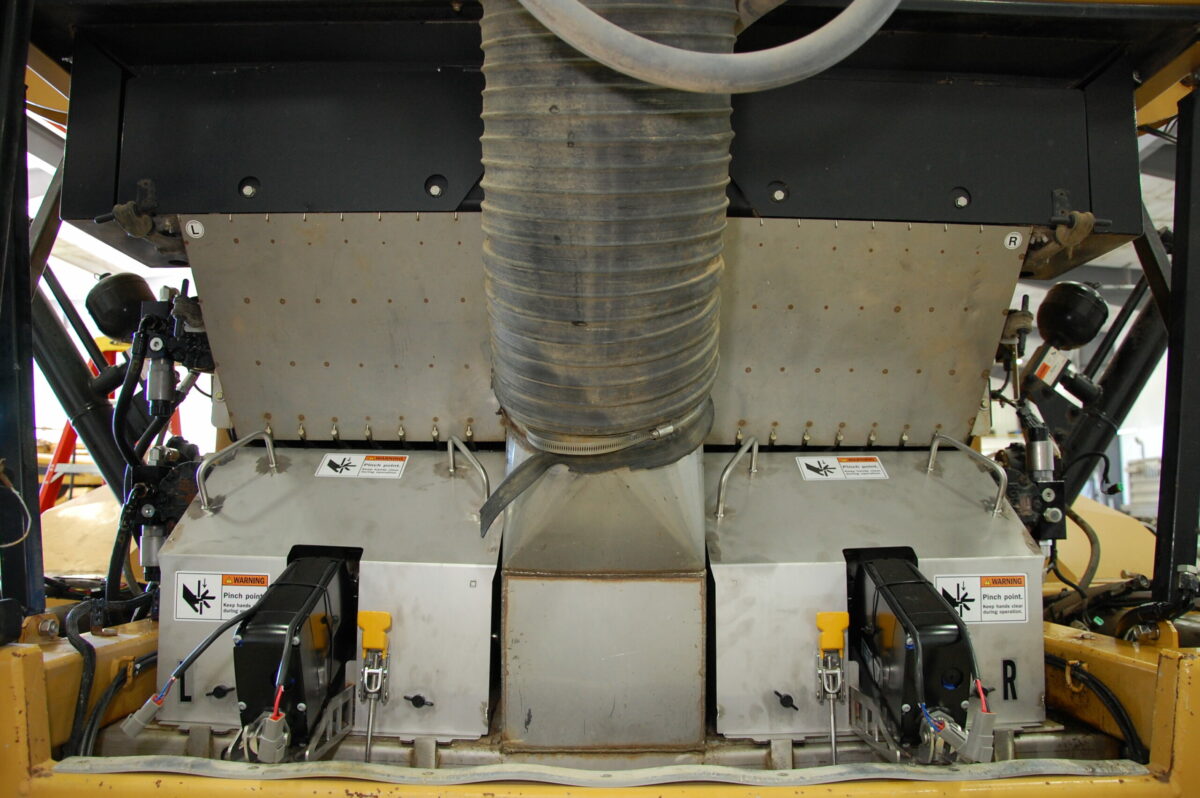 Benefits
Important tool to more accurately and sustainably apply fertilizer.
Reduce fertilizer application overlap in irregularly shaped fields, fields with sloughs and wetlands, and fields with center pivot irrigation systems.
Reduce the environmental impact of double fertilizer application rates by reducing overlap areas.
Maximize the effectiveness of prescription tools commonly used in precision agriculture applications with the ability to control fertilizer application rates over smaller areas.
Achieve target rates more quickly with control valve upgrades.
Maximize farm profits by reducing fertilizer overlap and improving the distribution of fertilizer.
Machine Compatibility
Compatible with TerraGator® AirMax® Precision (A & B series). Our system requires the use of Raven Viper 4/4+ terminals. Please contact us for more information on future compatibility plans.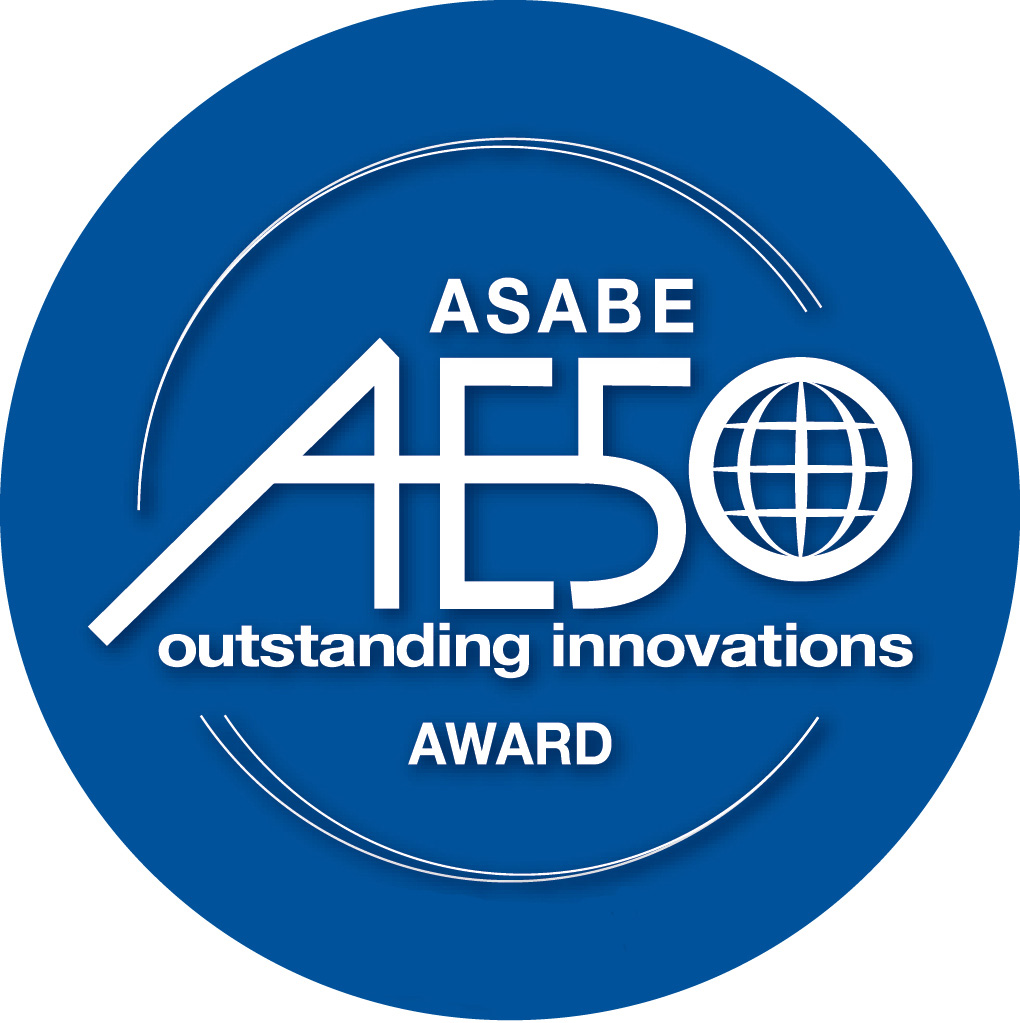 In 2020, Engage SpreadControl was awarded an AE50 Outstand Innovations award by the American Society of Agricultural and Biosystems Engineers (ASABE)!
Testimonials
Check out what some of our customers have to say!
Try our savings calculators to see how maximizing your profit margins can benefit your bottom line.
LEARN MORE ABOUT Engage
®

SpreadControl


At Intelligent Ag Solutions, what we do is in our name. We develop technologies to help you get the most out of your equipment. Smarter farming doesn't have to be complicated, and we're dedicated to producing innovative products that make it simple to maximize your profit margin.