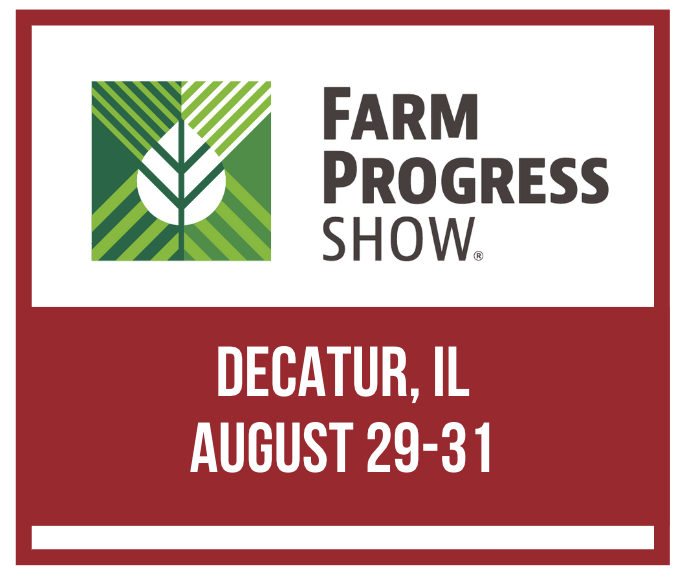 FARM PROGRESS 2023
AUG 29 – 31, 2023 | Decatur, IL | farmprogressshow.com
Come visit us at Farm Progress. The show will be open from
8 am to 5 pm daily. Come meet our team and get a demonstration of our products at booth #9526 .
 BIG IRON Farm show 2023
Sept. 12-14 | West Fargo, ND | bigironfarmshow.com
Join us for the Big Iron Farm Show at the Red River Valley Fairgrounds in West Fargo, ND . Stop by booth A29-A12 in the Hartl building and meet our team and see a demonstration of Recon Blockage Plus and SpraySense.